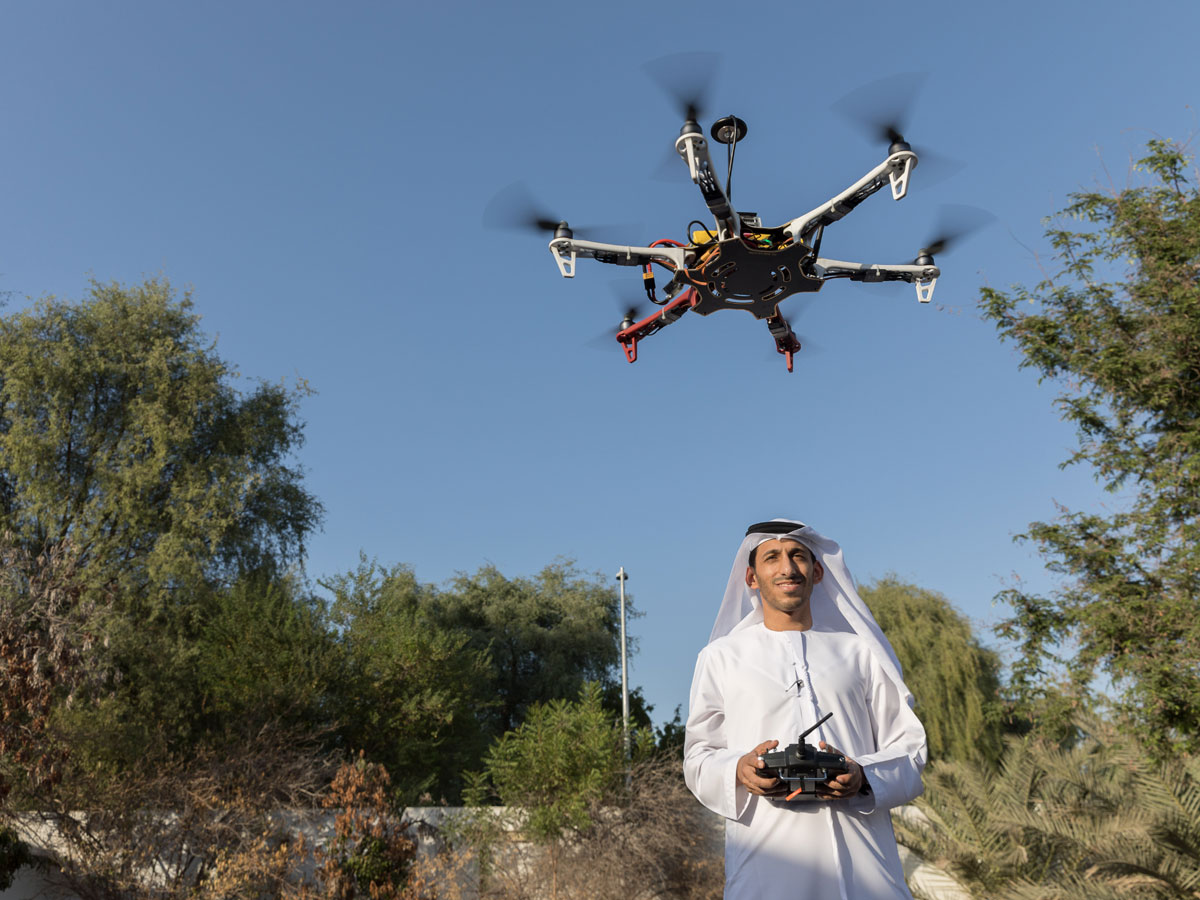 Skills

Unite Us
1. Mohammad Al-Shamsi
Mobile Robotics
Almost a decade ago, Mohammad Al-Shamsi was a nervous contestant at WorldSkills Shizuoka 2007 in Japan, preparing to showcase his then-fledgling talent in robotics. What followed would change his life.
Returning from Japan and still barely out of his teens, Mohammad established the Emirates Robotics Club, offering people with an interest in the field tuition and support, and then his own robotics company, RoboHiTec.
Awards, accolades, and recognition followed; a gold medal at the 11th GCC Scientific Forum in Dubai 2009; first place in the Unmanned Systems Rodeo competition in Abu Dhabi in 2011; and one of Top 100 Arab Inventors in the Stars of Science competition.
If his love of robotics began as a child – "I always had a robot with me" – it blossomed when he started building educational robots for competitions.
A sign that his talent was something special came when Mohammad was studying mechatronics at Dubai Men's College. EmiratesSkills, the UAE representative in the WorldSkills organization, asked the college to select a competitor for Mobile Robotics at the next WorldSkills Competition. Mohammad's name was top.
"I was very excited," remembers the Emirati, now 30. It had been his dream to visit Japan and now he discovered he would be going there with just a month's warning. "It was very short notice," he recalls. "I didn't have much time to prepare."
Hopes for the UAE team, even among the experts supporting them, were not high, given their lack of preparation. The final placing of ninth left Mohammad proud of their achievement. As he says: "All the experts said the UAE were one of the best teams, because we didn't have much time to prepare, and still competed very well."
Mohammad credits EmiratesSkills, which has been inspiring young Emiratis to embrace new skills and build a career in technical and vocational trades since 2006, with helping him get into robotics.
"EmiratesSkills definitely helped me get where I am today," he said. "It can be very difficult for someone to find a skill that they love but EmiratesSkills pinpointed this (robotics) as a skill that is needed for the future. When they sent me to the WorldSkills competition I found that worldwide there is a trend and a requirement for this skill and there is a future for me in pursuing this as a career.
"They helped me get more focused on this skill and develop my abilities. EmiratesSkills gave me a lot of support - they started me on this path and helped me be who I am today.
"Before EmiratesSkills, I was building robots and I liked it, but EmiratesSkills gave me direction and support and showed me the science and technology behind it.
"EmiratesSkills is simply the best programme and anyone who comes out from EmiratesSkills or WorldSkills will be future leaders."
With the robotics bug now firmly taken hold, Mohammad decided that he wanted to grow the UAE's knowledge of the subject and encourage other Emiratis to take an interest.
"I told myself 'I got a chance to represent my country, and while I didn't get a medal, it doesn't finish here – I have to do something'," he explains.
"When I came back to the UAE after Japan, His Highness Sheikh Mohamed Bin Zayed led a celebration for us in Abu Dhabi and I had a chance to meet him. I could not explain how I felt.
"He thanked me for representing the UAE and said I had done a good job, and, in a way, a lot of dreams became true. I felt like having the chance to enter the competition had changed my life, and now it was time to give something back to my country."
Within three months, Mohammad had invented his first robot. "You could video call it from your phone and see what was happening in your home, moving it forwards and backwards by typing commands into the keypad," he explains. "The idea was that if something happened at your home and no-one was picking up, you could use the robot to see what was going on."
It earned him gold at the GCC Scientific Forum and a ranking among the Arab world's best innovators. But he wanted more. "I was looking for more Emiratis with an interest in robotics, but I couldn't find many with the skills and experience."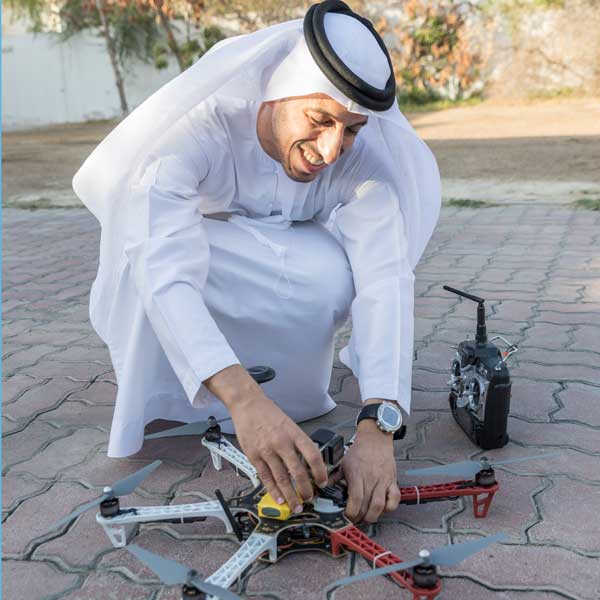 "I felt it was the time to build a community for those interested in robots – I wanted a group where we build robots and learn from each other."
The result was the Emirates Robotics Club, whose first invention – an unmanned police robot for removing dangerous materials, such as chemicals or explosives – was created within the year.
Mohammad extended his commitment to raising awareness by visiting schools, hosting workshops, and speaking to young Emiratis. "Robotics are the future," he says. "It is important to support young, up-and-coming talent."
He also began to receive requests from people looking to buy robotics parts locally, and companies wanting to commission robotics for specific work. Seeing this gap in the market, Mohammad established RoboHiTec.
One project saw him create a drone for delivering medical supplies. RoboHiTec also supplies robotic parts and distributes mobile robotic kits for school students, aiming to inspire them to become competitors at a national level, just like the company's founder.
His work saw him awarded a medal by the Emir of Kuwait in 2014 for his contribution to GCC society. Later that year, Sheikh Mohammed bin Rashid, Vice President and Ruler of Dubai, awarded him a further medal, as an Emirati pioneer.
"His Highness told me robotics are the future, and that the country is proud of what I am doing," Mohammad says.
If he is living the dream, it all began by taking part in a WorldSkills Competition.
Now his dream is to help an Emirati secure a WorldSkills mobile robotics medal, something that would be particularly special if it happens in October when the WorldSkills Competition comes to Abu Dhabi and the MENA region for the first time.
The young entrepreneur, so unsure of what to expect from WorldSkills almost ten years ago, is now an established expert who wants to make sure others realize the possibilities.
"By entering the competition, their lives could be changed too," he said. "Our country has done a lot for us, and now it is our time to do something for our country through learning new skills, developing our talents, and giving back.
"I believe WorldSkills is the best competition in the world, and everyone who participates is a future leader in their field. Everyone can emerge from WorldSkills with the ability to change their society and improve the future of their country."